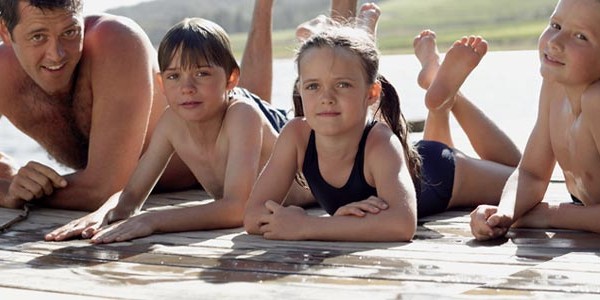 Midweek Family Holiday – 2016
Enjoy three nights lodging, $200 resort credit for use at Dockside Lounge, Recreation Center, Antlers and Marina II restaurants, and for discounted golf at any Breezy golf course. Many lodging styles are available. Rates start at $625 (Two adults & two children).
Note: Not available Monday, July 4th. Arrive Tuesday, July 5th and Sunday arrival rate applies.
Breezy Inn and Suites
King Executive Suite for 2 adults & 2 children Sunday arrival $625.00
King Executive Suite for 2 adults & 2 children Monday arrival $645.00
Add a connecting Double Queen for $299.00
Breezy Center
Lakeside Breezy Center Suite for 2 adults & 2 children Sunday arrival $659.00
Lakeside Breezy Center Suite for 2 adults & 2 children Monday arrival $719.00
Breezy Center Condos for 2 adults & up to 4 children, Sunday arrival $879.00
Breezy Center Condos for 2 adults & up to 4 children, Monday arrival $910.00
Lodge Apartments
Lodge Apartment for 2 adults & up to 4 children Sunday arrival $719.00
Lodge Apartment for 2 adults & up to 4 children Monday arrival $755.00
Whitebirch Estates
Whitebirch Ranch for 2 adults & up to 4 children, Sunday arrival $929.00
Whitebirch Ranch for 2 adults & up to 4 children, Monday arrival $969.00
Whitebirch Estates for 2 adults & up to 4 children, Sunday arrival $959.00
Whitebirch Estates for 2 adults & up to 4 children, Monday arrival $999.00