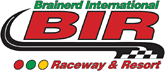 Brainerd Chamber Events Calendar
BRAINERD INTERNATIONAL RACEWAY
Hosts a variety of auto racing events from late May through mid-September. Highlights are the August NHRA National Drag Races. For information call 218-824-7223.
CHURCH SERVICES
Our Savior's Lutheran Church, Pequot Lakes, Phone: 218 568-4670
Pequot Lakes Baptist Church, Pequot Lakes, Phone: 218 568-4794
St. Alice Catholic Church, Pequot Lakes, Phone: 218 568-4760
Grace United Methodist Church, Pequot Lakes, Phone: 218 568-5755
Gloria Dei Lutheran Church, Pequot Lakes, Phone: 218 568-5668
Breezy Point Chapel (seasonal) Phone: 218-692-4228
Crosslake Christian Assemblies of God, Phone: 218-851-7777
CROSSLAKE AREA HISTORICAL SOCIETY
Maintains two historical buildings. The Old Town Hall Museum, built in the early 1920's, was the Watertown Township Town Hall. The Pioneer Log Home, built in 1900 by August Ostlund of hand-hewn logs is furnished with turn of the century pieces. Open weekends; Memorial Day through Labor Day. For more information call 218-692-5400.
CROW WING COUNTY HISTORICAL SOCIETY MUSEUM
Housed in a structure built in 1917 to serve as the Brainerd Sheriff's house, and the local jail. Displays include Indian artifacts and fur trader, lumberjack, railroad, miner and pioneer relics. The museum also maintains genealogical records. Open Memorial Day through Labor Day. For more information, call 218-829-3268.
CROW WING STATE PARK
Located 9 miles south of Brainerd on Hwy 371, where the Crow Wing River and Mississippi River join together. There are great canoeing, fishing and wildlife observation areas as well as historical sites.
CUYUNA RANGE HISTORICAL MUSEUM
Artifacts and memorabilia of early Cuyuna Range mining, logging, ethnic heritage; building is on the National Register of Historic Buildings. Located in the 1910 Soo Line Depot. For more information, call 218-546-6178.
CUYUNA COUNTRY STATE RECREATION AREA
Recreation facilities to be developed on this 5,000 acre will center around natural and reclaimed mine pit lakes and an extensive trail system. The park includes the Croft Mine Historical Park, featuring an underground mining experience complete with elevator ride and tunnel tour.
DEEP PORTAGE LEARNING CENTER
Located near Hackensack, Deep Portage provides nature tours, workshops and wildlife programs. Call 218-682-2325 for more information.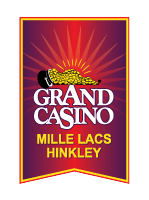 GRAND CASINO MILLE LACS
Located on Hwy 169, south of Garrison. Open 24hrs, 1000's of slots, Black Jack tables, Arcade & Kids Quest for children. There is entertainment for everyone. For information, call 800-626-5825.
HUNTS POINT SPORTMAN'S CLUB
For a unique sporting experience. Sporting clays, hunting and lodging. Online at www.huntspointclub.com or call 218-568-8445.
ITASCA STATE PARK
Located 90 miles northwest of Brainerd. Here the Mississippi River begins its 2,552-mile trek to the Golf of Mexico. Recreation includes camping, fishing, boating, hiking and backpacking; There is also a seven mile paved bicycle trail. For more information, call218-699-7251.
NORTH CENTRAL SPEEDWAY
Located 5 miles south of Brainerd on Hwy 371. Racing every Saturday night, mid-May through Labor Day, on 1/3 mile dirt oval racetrack. Racing classes; Pure Stock, Wissota Street Stock, Super Stock and Mini Modified. For more information, call 218-828-1545.
NORTHERN LIGHTS CASINO
Located at the junction of Hwy 371 & Hwy 200, south of Walker. Over 500 slot machines, live Blackjack, restaurant and full service bar and game room for kids of all ages. For more information, call 800-252-PLAY.
PAUL BUNYAN TRAIL
What a wonderful way to enjoy the beauty of northern Minnesota. Beginning in Brainerd, the trail is paved to Hackensack and a dirt trail leads to Bemidji. The trail may be accessed just before the stop light in Pequot Lakes and is open year-round for biking, rollerblading or just walking in the summer and snowmobiling in the winter.
PAUL BUNYAN SCENIC BYWAY
The Paul Bunyan Scenic Byway is 54 miles of paved, wide-shouldered county roads. Enjoy stunning scenery and recreational opportunities year round along the Byway's navigable roads with; thirteen interpretive kiosk sites, miles of walking and biking trails and access to lakes, brooks and rivers including the historic Whitefish Chain of Lakes and the Pine River.
PILLSBURY STATE FOREST
Located west of Gull Lake, 2 miles south of Nisswa to County Rd 77, then 8 miles west to County Rd 15. The Pillsbury State Forest's rolling to hilly topography is a result of past glacial activity. Numerous small ponds and lakes occupy depressions in the glacial moraine. Northern stands of maple, oak, ash, elm, and basswood cover much of the forest..
PIRATE'S COVE ADVENTURE GOLF & BILLY BONES RACEWAY
Located on Hwy 371, 5 miles north of Brainerd. Test your skills on 18 challenging, championship holes of miniature golf while you explore the wonderful and mysterious pirate hideouts. Open Memorial Day weekend through Labor Day weekend. For more information, call 218-828-9002
PINE RIVER RIDING STABLE
Located 4 miles west of Pine River on County Rd 2. Horseback riding, hayrides and fun for the whole family! Choose from 1, 2 & 3 hour rides with hourly rates. For more information and reservations, call 218-587-5807.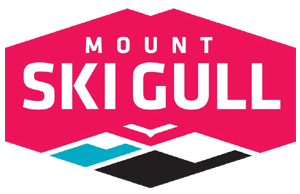 Mount SKI GULL
Located west of Nisswa on County Rd 77 on the west side of Gull Lake. Ski Gull offers downhill skiing, tubing and snowboarding. For more information, call 218-963-4353.
THIS OLD FARM MUSEUM AND OLD TIME
VILLAGE/ PAUL BUNYANLAND FUN PARK
Located just east of Brainerd on Hwy 18. Antique farm equipment and buildings. See what farming and pioneer life was like. See Paul Bunyan and Babe, as well as amusement park rides. For more information please call 218-764-2915.