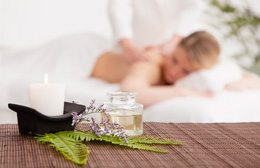 Spa Treatments at a Beautiful Destination
Call 218-562-7158 for more info or to schedule an appointment.
Whether you want a facial, massage, body treatment, or other services, the dedicated team at Serenity Day & Med Spa will ensure you have a relaxing and rejuvenating experience. All treatments are performed by specialists in their fields, so you receive effective results to refresh and replenish your body and mind.

Breezy Point Resort invites you to come and enjoy their Serenity Spa!
Open Tuesday – Thurs, 9:00 – 5:00 | Friday & Sat 9:00 – 6:00. For After Hours Availability please call 218-562-7158.
Featuring
Manicures, Pedicures, Waxing, Facials, Massage, and proud to bring you with the partnership of Dr. Kurtis Waters — Coolsculpting
Coolsculpting's unique technology uses controlled cooling to freeze and eliminate unwanted fat cells without surgery or downtime. The procedure is FDA-cleared, safe and effective. The results are lasting and undeniable.
Serenity Med Spa at Breezy Point Resort is dedicated to providing a memorable experience for each of our guests through exceptional service and technical excellence. Our TEAM is professional, talented, dedicated and continuously educated. Serenity Med Spa is devoted to providing treatments that will result and maintain the health and beauty of each individual. It is our commitment to provide treatments of the highest quality, ensuring a professional, and nurturing environment which promotes individuals to achieve personal wellness.


MASSAGE
You don't have to take a vacation to feel rejuvenated. Let our experienced massage therapists relieve your body from aches and stress.

NAILS
Pamper your hands and feet today! Visit Serenity Day & Med Spa to take advantage of our exceptional nail care services.

WAXING
Lose the unwanted body hair and get the confidence you deserve. Come in today and let us bring out the best in your beauty.

PRODUCTS
At Serenity Day & Med Spa Breezy Point, MN, you'll find amazing products for all your skin and nail care needs.