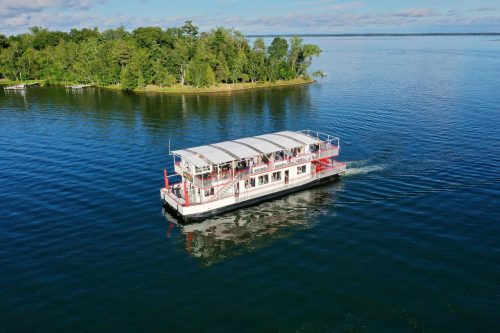 Explore beautiful Pelican Lake aboard the Breezy Belle, a unique Paddle-Wheel Excursion Boat.
The Breezy Belle is a great choice for any group! It is a great way for you and some friends to go on a dinner cruise or lunch cruise and unwind.
The Breezy Belle is available 7-days-a-week May through mid-October and can accommodate up to 100 passengers.
Visit http://breezybelle.com for more information.