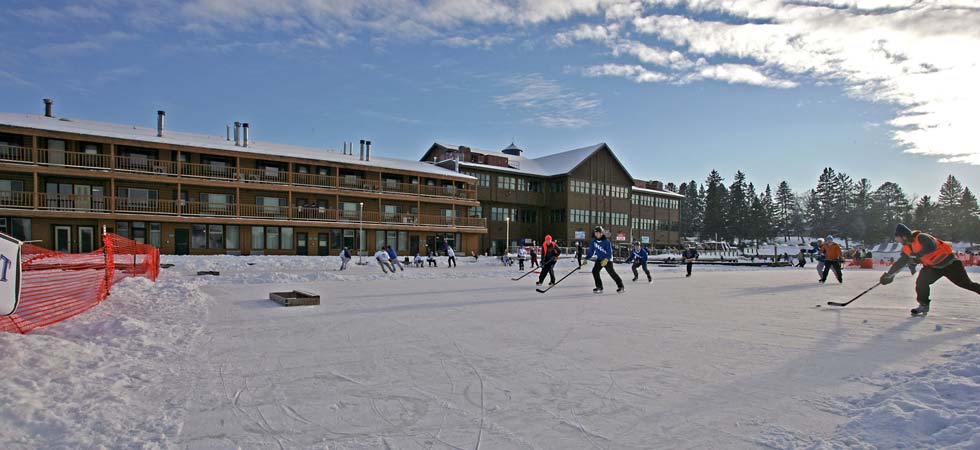 Breezy Point Resort is a true 4-seasons resort. Our winter guests don't hibernate…they CELEBRATE! Outdoor activities abound, from cross-country skiing to ice skating and everything in between.
25th Annual Ice Fest January 3 – 5, 2020
Etta Steffen Memorial
Located on Pelican Lake in front of Breezy Point Resort CR 11, 9252 Breezy Point Drive
Breezy Point, MN. Location Map

Ice Fest Event Schedule
Saturday, January 4, 2020
Pond Hockey Saturday, Starting at 10 am – will be limited to 12 teams with a maximum of 6 players per team. Cost $100 per team or $25.00 per player. To sign up early contact Nikki at 218-821-3456 or Dave Gravdahl at dave@breezypointresort.com. Also Bonfire on the Beach, Free horse drawn Hay Rides, Snow Golf on Breezy Bay, Ice Slide for kids by Marina II, Dog Sled Rides, Food and Drink Specials. Afternoon and evening entertainment in the Dockside Lounge.
Watch for a complete list of activities.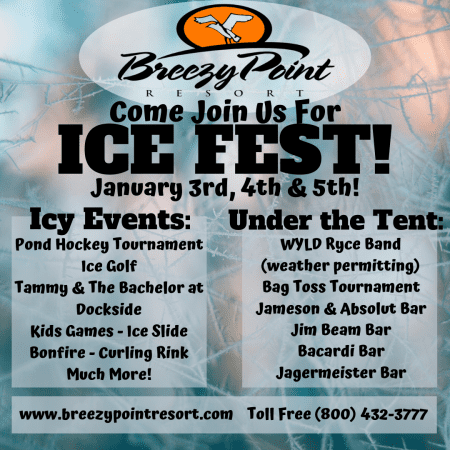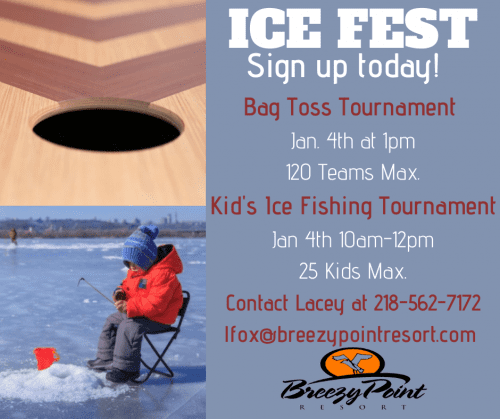 Polar Plunge
Saturday, March 7, 2020
We know how to have fun in the Winter!
The idea of dipping into Pelican Lake sounds inviting most days, but when the top layer of ice has to be removed first – not so much.
Breezy Point Resort Marina
Saturday, March 7, 2020
Check in 10 AM – 12:30 PM
1:00 PM Plunge!

Special Olympics
There are 430 Special Olympic athletes who participate in Area 5, which covers Aitkin, Cass, Crow Wing, Morrison, Todd and Wadena counties.
Special Olympics athletes compete in five different sports, including basketball, aquatics, track and field, bowling and unified bowling.
Funds raised at the Polar Bear Plunge event in Breezy Point will go to Special Olympics Minnesota to help pay for athletic uniforms and for athletes to compete in Special Olympic events.