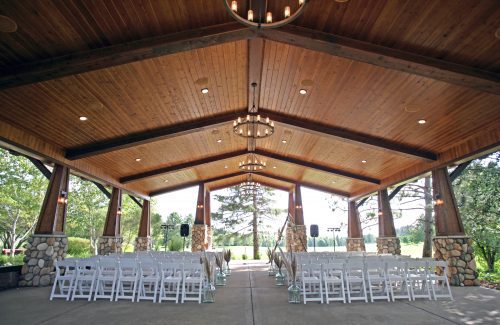 Why not start your history together as a couple at our extraordinary Minnesota vacation destination?
For more than 100 years, Breezy Point Resort has been providing the perfect setting for friends and family to gather and celebrate. Located in the very heart of the beautiful Brainerd Lakes Area, Breezy Point Resort is a short drive from the Twin Cities, Duluth and Fargo.
A true northern Minnesota lakeside resort, Breezy Point Resort has event space, a wide variety of lodging and dining options, as well as a long list of recreational and entertainment options.
Breezy Point Resort encompasses 3,000 acres to create an up-north paradise. Our property offers spots for a beautiful ceremony, as well as memorable receptions – regardless of your style and tastes.
---
---

Video Courtesy of Stills N' Motion Media

Breezy Point Resort's Lakeside Ballroom offers a picture-perfect lakeside setting for weddings, receptions and other occasions. Our Conference Center provides an option
for the largest celebrations – up to 500 guests.

The Breezy Belle, a unique Paddle-Wheel Boat, is a great option for
weddings, wedding receptions and rehearsal dinners.
The Breezy Belle is available May through mid-October and can accommodate
up to 100 passengers for your wedding event on Pelican Lake.

We, at Breezy Point Resort, want you to have the best wedding experience possible. Tell us about your dream wedding here!

Video Courtesy of B & M Video Productions