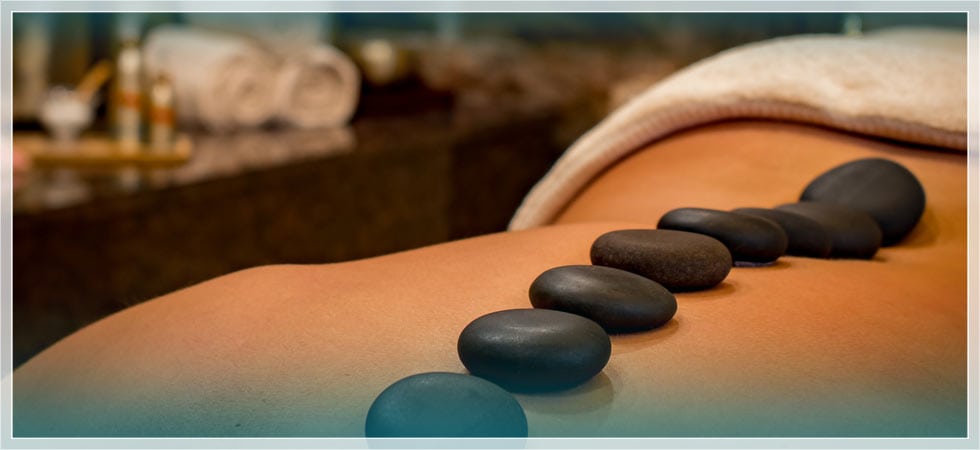 MASSAGE RATES
Minutes
Price
Relaxation
30
$55.00
60
$100.00
90
$150.00
Deep Tissue
30
$65.00
60
$115.00
90
$165.00
Hot Stone
60
$110.00
90
$155.00

| | | |
| --- | --- | --- |
| Prenatal 60 Minutes $100.00 | | |
Wraps
Serenity Wrap
We start with a dry exfoliation that sluffs off all the unwanted dead skin cells. Then an application of rich shea butter is applied. You are then cocooned in warm blankets. While in the wrap you receive a head, neck, shoulder, and foot massage. $100.00
Moon Dip Ageless Body Wrap
All the same goodness of the Serenity Wrap, but we use anti-aging body mousse packed with peptides to leave your skin looking and feeling younger. $110.00
The Rainbow Maker Wrap
We have taken our wraps to the next level. Instead of lotion, we apply a moisture rich CBD oil (hemp oil) to your skin. You'll be amazed at how soft, supple and radiant your skin will look and feel.

*All massages can be performed as couples services.*
Massage Descriptions
Relaxation
A relaxing massage that targets the entire body – head, neck, shoulders, back, arms, and legs. This massage promotes relaxation, alleviates pain and stiffness, and increases circulation leaving you feeling rejuvenated.
Hot Stone
This massage incorporates hot stones to induce a deep state of relaxation. It soothes aches and pains while relieving stress.
Deep Tissue
This therapeutic massage targets specific areas that are in need of treatment or relief.
Prenatal
A customized massage for expecting mothers. It is designed to soothe tension and relieve stress.
Couples Massage
Bring in your special someone and experience the joy of massage therapy together. Pick from Swedish massage, Deep tissue massage or Stone massage.